For My Kidz supports Baltimore youth with education, workforce training and housing resources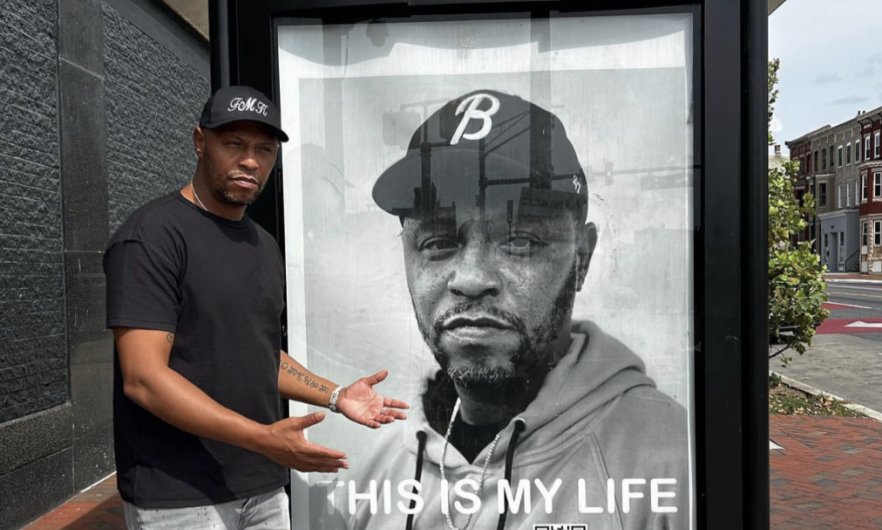 Challenges and adversity mark Bunting Neighborhood Leadership Fellow Jerel Wilson's personal journey. His background led him to create For My Kidz, a nonprofit organization that supports children in Baltimore with resources to enhance their education, train them for jobs, and find homes.
Born to a single mother and the oldest of eight children, Wilson faced numerous obstacles growing up. These circumstances led him down a dangerous path, where he became involved in gangs and drugs at an early age. Housing was also a problem for Wilson and his family, as they had to relocate every year. This constant upheaval was a significant challenge for them.
Wilson's life took a positive turn when he recognized the need for change and channeled his energy into making a difference. Motivated by his own experiences, he became determined to support and uplift Baltimore children facing similar circumstances. 
"The goal is to provide kids with the opportunity to be successful," Wilson said.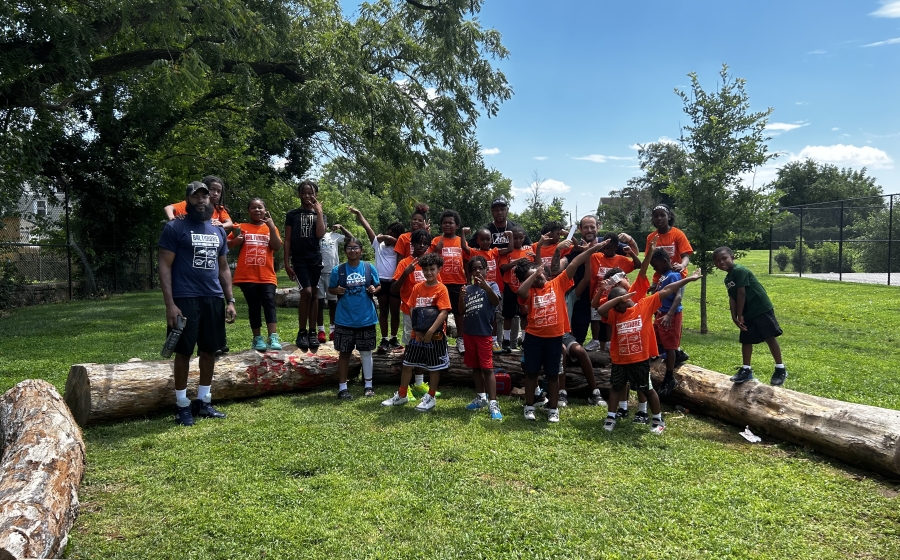 Wilson never anticipated that his nonprofit work to support kids in the community would ultimately lead him back to his roots. However, the change is something he has always wanted to make, especially for his family and the community where he lives. 
"There is still a lot going on in these streets," Wilson said.
This compelled him to take a different approach to make "the streets" more comfortable. As CEO of For My Kidz, Wilson has dedicated himself to creating opportunities and providing resources for underprivileged children. The organization aims to empower children, foster personal growth, and inspire them to overcome challenges through various programs and initiatives such as workforce development, a housing program, and OST (Out-of-School Time) programming and is led and facilitated by Bro Code Baltimore.
"Gaining kids' trust is hard to get because of the background or the stigma in the community," Wilson said. Wilson refers to there being a pride issue, where success in Baltimore is not always accepted or acknowledged. However, Wilson is determined to dismantle this stigma and actively work towards fostering deeper connections within the community, particularly to support and empower our youth.
His personal journey shaped his passion and commitment to making a lasting impact on the lives of children in Baltimore. And because he understands firsthand the struggles kids face because he has faced them himself, they are more likely to trust him.
"You can't talk to somebody if they don't understand where you are coming from," he said.  
Wilson speaks of street credibility and corporate understanding as being an important combination to fully grab the attention of kids in Baltimore and give them the proper support, they need.
"I didn't know the proper systems to put into place, but I reached out to others for support on how to do certain things, so that I can best support the kids in our city," Wilson said.
As a result of Wilson's collaboration with the Mayor's office in Baltimore, a coordinated effort was made to send lists of individuals to For My Kidz. Wilson and his team added these individuals to the system as part of their initiative to provide vouchers to those in need. Wilson had to determine who qualified for these resources, such as those who were homeless, receiving a monthly check  from the government, and those who were employed. Despite all of these resources, Wilson found that everyone wanted housing the most. This led Wilson to develop a system.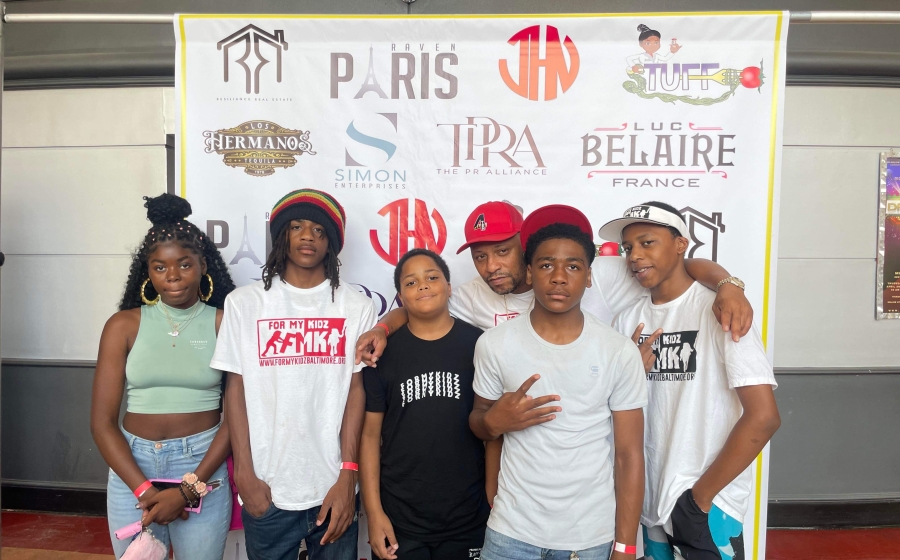 "I've been helping kids all my life, but the last couple of years with getting people housing, it really touched me because I never knew how many women with kids were homeless," Wilson said. "Once I figured out the system, more than 180 people, including kids got housing within the last two years…so we are looking at 90 families per year." 
Wilson's goal is to continue to "provide kids with the opportunities to be successful." Wilson also believes unity, rather than individualism, will accomplish the job in Baltimore.
"Being a member of the Bunting [Neighborhood Leadership] program offers me the opportunity to build connections, share resources, and create more funding opportunities to grow my organization," he added.
If you want to support For My Kidz, Wilson is hosting its first event to help raise funds for youth initiatives, such as purchasing 12-passenger vans for Baltimore youth programs, career workshops, camps, and food access. The event occurs October 17 from 6 pm-9 pm at the Avenue Kitchen & Bar, 911 West 36th Street, Baltimore, MD 21211. To register, click here!
If you want more information on enrolling a child in the program, please click here.
To read more about For My Kidz services, check out their website!