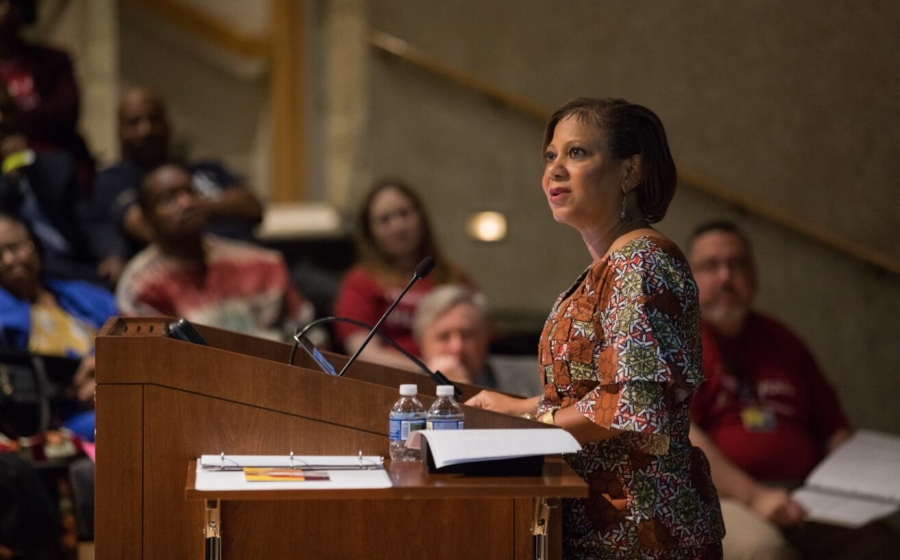 Our Mission
The mission of the UHI is to advance health and health equity in Baltimore by:
Facilitating collaborations between communities, universities, and healthcare delivery systems to build collective capacity for achieving health equity in Baltimore.
Mobilizing resources in support of promising strategies to achieve substantial gains in the health and well-being of Baltimore residents.
Advancing understanding and dialogue by including community voices to build trust and enhance pathways to health, well-being, and social justice in Baltimore.
Who We Are
The Urban Health Institute (UHI) was established in 2000 by Dr. William Brody, then president of Johns Hopkins University, in response to a recommendation from the Urban Health Council — a group of community residents, clergy, local leaders, business representatives, city officials, faculty, staff, and students from the Johns Hopkins Institutions (JHI). The UHI serves as an interface between Johns Hopkins and the Baltimore community in which it resides. Together with its community partners, the UHI explores ways that the research, teaching, and clinical expertise of the University can be better harnessed for the benefit of the residents of Baltimore.