Maryland Hunger Solutions collaboration with Public Health wins 2023 Henrietta Lacks Memorial Award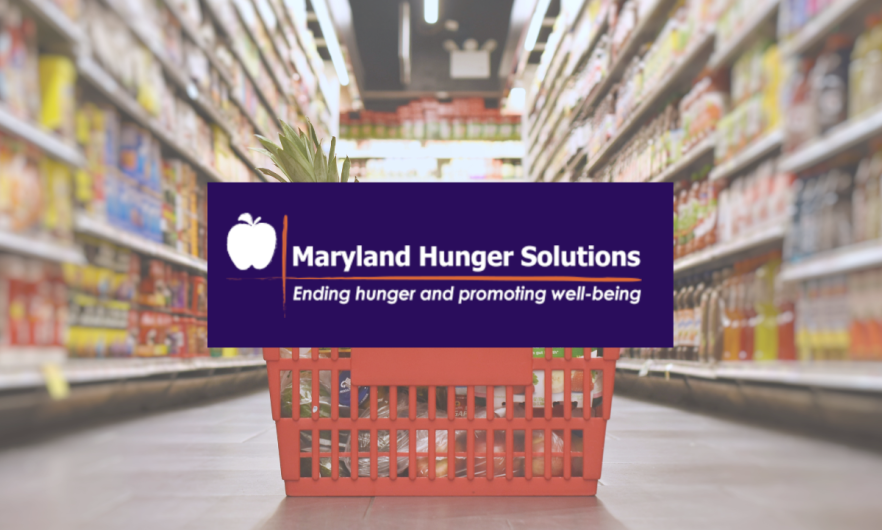 The Johns Hopkins Urban Health Institute awarded the 2023 Henrietta Lacks Memorial Award to a collaboration between Maryland Hunger Solutions, an advocacy and outreach organization seeking to end hunger in Maryland, and Susan Gross, PHD, MPH, RDN, LDN, an associate scientist in the Bloomberg School of Public Health in the Department of Population, Family and Reproductive Health. The award carries a $15,000 prize and was presented at the 2023 Henrietta Lacks Lecture, hosted by the Johns Hopkins Institute for Clinical and Translational Research on October 7. A video featuring the award winners describing their collaborative project can be seen here.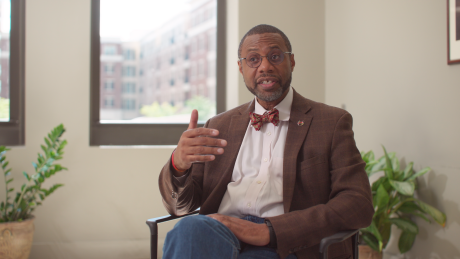 Baltimore public school students have what is called "community eligibility" where all students qualify to have a free breakfast and lunch, as well as afterschool snacks and supper, without their families having to file any documentation. Data compiled by Dr. Gross and Maryland Hunger Solutions showed that when students are fed at school, food insecurity in the surrounding community decreases. 
"We were able to take that research and share it with our national organization and with other state organizations across the country, so that people could really recognize that community eligibility as a program is a powerful tool to help address food insecurity," said Michael J. Wilson, Director of Maryland Hunger Solutions. 
One in three school-aged children in the Baltimore live in food insecure households, according to Elizabeth Marchetta, executive director of food and nutrition services for Baltimore City Public Schools, which reflects the rate for childhood poverty in Baltimore. During the 2022-2023 school year, she said that Baltimore City Public Schools served 69,000 meals every day, equaling more than 12 million meals served in total. Based on the research provided by Maryland Hunger Solutions and Johns Hopkins School of Public Health, policymakers were influenced adopt statewide summer meal waivers as well.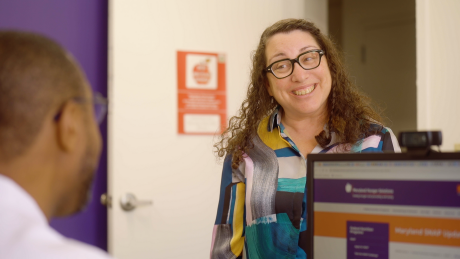 "[The state legislature] realized that these waivers were so important to food insecurity across the state," Dr. Gross said. "Baltimore City increase their summer meal participation by 200%" during the COVID-19 pandemic.  
Dr. Gross said that the cash prize that comes with award will help fund research interns working on future collaborations between Maryland Hunger solutions and Johns Hopkins to "give them first-hand participation and experience with community-based research and how to translate what we find into policy and practice."  
The Henrietta Lacks Memorial Award was established in 2011 to honor former Turner Station resident and Johns Hopkins cancer patient, Henrietta Lacks, whose immortal cells have helped to eradicate many infectious diseases, develop cancer treatments, advance HIV research, and accomplish other scientific breakthroughs.  
"We recognize the controversy surrounding the use of Mrs. Lacks' cells without her knowledge or permission and the resulting and understandable mistrust of Johns Hopkins and other medical institutions among African Americans and other communities that have been marginalized," said Lisa Cooper, MD, MPH, Bloomberg Distinguished Professor in the School of Medicine and UHI Director. "Respectful collaborations between researchers, practitioners, and community members are vital to achieving health and social justice. The Henrietta Lacks Memorial Award was created to recognize the accomplishments of these vital collaborations between the community and Johns Hopkins University." 
Read more about past Henrietta Lacks Memorial Award winners.