Urban Health Institute Position Statement on Gun Violence in Baltimore
By
Urban Health Institute Staff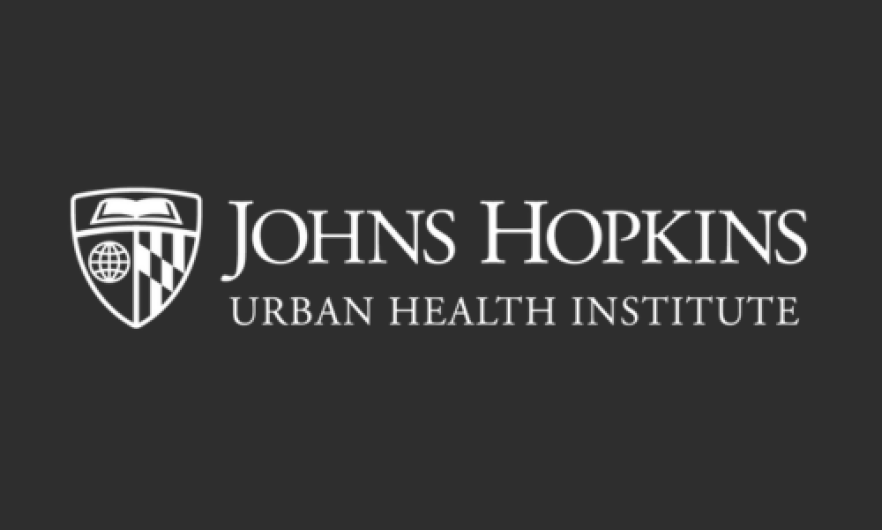 The Urban Health Institute (UHI) stands in solidarity with those whose lives have been affected by the devastating impact of gun violence in Baltimore. Our hearts go out to the individuals and families in our Baltimore community who have lost loved ones to senseless acts of violence.  
Gun violence is a pressing public health issue. The horrific rates of shootings and homicides in our city demand immediate and comprehensive action. We cannot allow this cycle of violence to persist.  
We recognize that reducing gun violence requires a multi-faceted approach that involves collaboration among community members, law enforcement agencies, policymakers, schools, and community-based organizations dedicated to public health and safety. We advocate for evidence-based strategies focusing on prevention, intervention, and enforcement.  
Dr. Vanya Jones, one of UHI's Associate Directors, contributes her expertise as co-chair of the Selection Advisory Committee to the Johns Hopkins University Innovation Fund for Community Safety. She also is affiliated with the Johns Hopkins Center for Gun Violence Solutions.  
Through our grant programs, the Urban Health Institute has funded collaborative efforts, including research and programs to reduce gun violence prevention. We support community engagement initiatives to foster trust, strengthen relationships, and promote dialogue between residents, law enforcement, and local organizations. We have trained Bunting Neighborhood Leadership Fellows with solutions that strengthen communities and reduce gun violence. Through UHI's co-sponsorship funding, we support community efforts that address social needs, which directly and indirectly impact gun violence.  
We are willing to work with our elected officials and community leaders to prioritize the fight against gun violence. We support efforts for city leaders to dedicate the necessary resources to implement effective solutions. Through community capacity building and advocacy, the Urban Health Institute will continue to continue to advocate for stronger measures based on research and supporting evidence, policies, community empowerment, and weaving a tapestry of resistance about how gun violence directly affects the public and economic health of Baltimore. For every homicide, there are 7-10 family members and co-workers that are impacted (Redmond 1989). If there are 300 murders per year in Baltimore, then there are 3,000 people every year that are impacted by homicide!  
We are resolved to combat gun violence in Baltimore. We hope you will join us to foster a community where safety, peace, and harmony prevail, ensuring a brighter and healthier future for all. 
Sincerely,  
Director, Johns Hopkins Urban Health Institute  
Lisa A. Cooper, MD, MPH, FACP; James F. Fries Professor of Medicine; Bloomberg Distinguished Professor; Johns Hopkins University School of Medicine, School of Nursing, and Bloomberg School of Public Health; Director, Johns Hopkins Center for Health Equity 
The Associate Directors of the Urban Health Insitute 
Rebkha Atnafou, MPH; Associate Director for the Bunting Neighborhood Leadership Program, Johns Hopkins School of Medicine 
Kelly Bower, PhD, MSN/MPH, RN; Associate Professor, Johns Hopkins School of Nursing 
Kendrick Gwynn, MD, MPH; Assistant Professor in Medicine, Division of General Internal Medicine at the Johns Hopkins University School of Medicine 
Vanya Jones, PhD, MPH; Associate Professor, Department of Health, Behavior, and Society, Johns Hopkins Bloomberg School of Public Health 
Redmond, M. V. (1989). The Functions of Empathy (Decentering) in Human Relations. Human Relations, 42(7), 593–605. https://doi.org/10.1177/001872678904200703