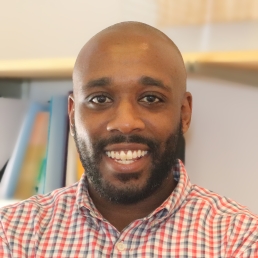 Brandin Bowden
Brandin Bowden, director of community programs at the Institute for Integrative Health, oversees the development, implementation, and evaluation of the Mission Thrive community programs. An experienced educator and mentor of adolescents, Brandin co-designed the curriculum for the Institute's signature summer program for teens, Mission Thrive Summer, which provides high schools students with a five-week experience in urban farming, cooking, yoga and mindfulness, physical fitness, and job skills development. Bowden also developed the curriculum for the Institute's Spice My Plate initiative, an experiential spices-and-herbs education program for high school students.
Prior to joining the Institute, Brandin worked as a health educator, activist, and mentor at Washington Math Science and Technology High School in Washington, DC, where he adapted and executed a national health education program for the school and surrounding community. He created a step-dancing team to encourage physical activity in the absence of a sports program and developed and implemented an elective course in which students learned fundamentals of nutrition through lab activities based in culinary education. Brandin has a strong passion for youth outreach and empowerment through health education. He has an interest in nutrition and is heavily influenced by holistic-integrative health. A Gates Millennium Scholar, he holds a Master of Science degree in nutrition from the Maryland University of Integrative Health and a Bachelor of Arts degree in sociology from the University of Michigan.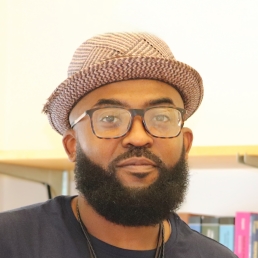 Juan Nance
Juan Nance, founder of Healthy People Juice, grew up in Baltimore City where nutritious and healthy food for some neighborhoods are not always accessible.  Juan, a former 5th grade teacher at a Baltimore charter school, was inspired to start juicing to help ease the health problems faced by his family.  He wanted to lead his own healthy lifestyle after several men in his family died before the age of 30. After juicing, Juan saw a drastic change in the health of his family and became a firm believer in the healing power juicing provided.  His service as an Americorp member in the 90s sparked his first love for education, where he helped develop the 100-book reading program. 
When he's not educating children or running a business, Juan is advocating for change in the community.  He was a member of the historic 300 Men March Movement which focused on stopping violence in the community and has advocated against the sale of toy guns.  Juan genuinely cares about bettering the community, and in return, receives their trust.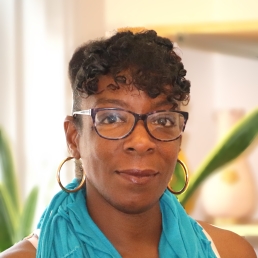 Krismir Thomas
Krismir Thomas is the director of community outreach for the Historic East Baltimore Community Action Coalition, Inc. and a community member known for her role in youth empowerment. Growing up with a large family, Krismir learned early that the tallest poppy does not always get picked. Her upbringing taught her that hard work, hope, and imagination play a part in getting your needs met. She uses experience from her younger years and connects with youth that are stuck in the shadows and advocates for bringing them a little light. Currently, Krismir advocates as an active member of the DC Debate League on the Inspired Teaching Team, sponsors and leads a group of five Baltimore City youth in learning horsemanship and equestrian training at Graham Equestrian Training and is an active Board Member of Baltimore Green Space. Krismir is loved and known for being easily inspired, raising an empathetic daughter, making wonderful veggie dishes, and as the person that will always have a plus two at all functions. You can catch her walking in what she calls her "community triangle" from Upton to Harbor East through Milton-Montford and the Middle East back to Upton.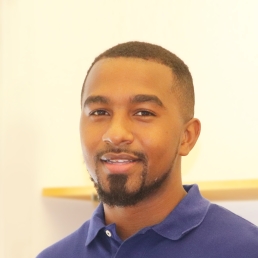 Denzell Walker
Denzell Walker is the program director for Project Pneuma, the mission of which is to breathe new life holistically into the young men they serve by challenging them intellectually, strengthening them physically, nurturing them emotionally, and uplifting them spiritually. Denzell brings a wealth of knowledge about service to Baltimore City's youth, as he worked with the Middle Grades Partnership (MGP) program which aims to reverse summer learning loss and prepare students to excel at strong high school institutions. Denzell has also served as an internwith BMe Community, the nation's largest network of black male entrepreneurs. Denzell continued his professional career with Bridgestone Retail Operations, where he served for two years as a supervisor of a Top 100 service center across the company.
In 2011, Denzell graduated from the McDonogh School and from there, Denzell graduated from the Susquehanna University in Selinsgrove, PA with a Bachelor of Arts degree in Strategic Communications and a minor in Business. While attending Susquehanna University, Denzell was given the award for Most Outstanding Student of the Communications department in 2015 and was a four-year varsity football player, earning Preseason All-American honors in 2014. Denzell recently completed the Center for Urban Families' 2018 Practitioners Leadership Institute Fellowship.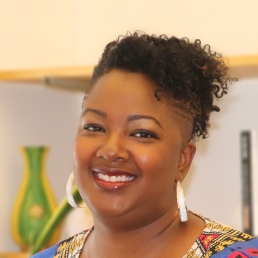 Sarah Wallace
Sarah Wallace is an entrepreneur, consultant, community organizer, and community activist in the Baltimore area. She received her education from the University of Maryland, Eastern Shore. She is currently the operations assistant for the BeMore Group. She realized that she had a passion for achieving the impossible by getting involved in student activism as a freshman at UMES. Since then, she has been involved in various community organizations and initiatives in her home town of Baltimore. Currently, Sarah is partnered with A Baltimore Girl's Story, the BeMore Group, Levonye Professionals, and Frontline Solutions. She also recently started her own business by the name of Vision to Life. She does all this while being a dedicated single mother to her children, Jabari and Eden.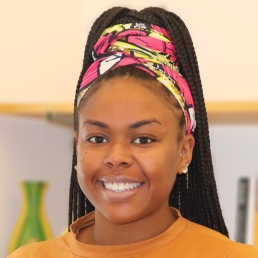 Dominique Willis
Dominique Willis is a 25-year-old educator and entrepreneur with a passion for urban youth. By day she serves as a community school coordinator with Child First Authority, where she collaboratively works to strengthen youth, families, staff, and the surrounding community to achieve academically, have strong social and emotional wellbeing, and enhance parent leadership. Dominique attended Morgan State University where she received her bachelor's degree in 2016 and master's degree in 2017 in social work with a core focus on urban youth and families. Her personal mission is to be a safe face and build a safe place for urban youth in the Baltimore community. When she is not working with youth, Dominique dedicates time to develop both her travel business, Destinations with Dominique, and her apparel brand, Melanated Daze.