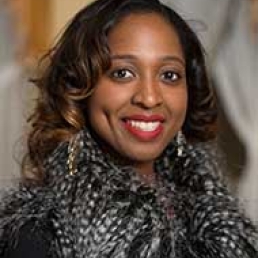 Imani Bryan
Imani Bryan is the Health and Policy Analyst for the Baltimore City Health Department's Office of Youth Violence Prevention. In this position she combines technical knowledge and hands on leadership experience with program development, operations, and sustainability.  She is strongly committed to continuous quality and outcome improvements in the area of programming and delivery, leadership development and youth activism and advocacy. Imani has a B.A. in Anthropology from Davidson College and a MPH in Health Policy and Management from Morgan State University.
"Community leadership is leadership for the community by the community; a participatory paradigm based on respect and engagement. It uplifts the value of all its' members by creating a shared vision and responsibility for action."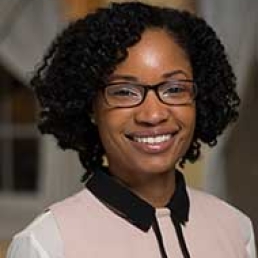 Jasmine Campbell
Jasmine Campbell is the Director for the UA House at Fayette, an East Baltimore community center run by Living Classrooms, and has over 10 years of experience in youth development. Because her extensive efforts and clear vision, program enrollment at the Y has increased and youth have been given a space where they feel safe. She is a dedicated advocate for health and nutrition in urban communities who have faced a chronic disease epidemic and little access to high quality food and health education. Jasmine received her B.A. in English from Morgan State University.
Community leaders "are pioneers that provide a blueprint of hope and thus, they have the unique talent of motivating others to commit in the same ways they've demonstrated, creating a trickle-down effect that contaminates entire communities for the better."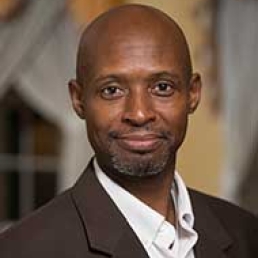 David Harris
David Harris is the Founder and President of Reconstruct and Rebuild in addition to serving as the President of the McElderry Park Community Association.  As president of Reconstruct and Rebuild he oversees the development of a life-coaching program where mentors assist youth to improve educational outcomes, serve as advocates in court, provide job placement assistance and connect them to community resources.  Additionally, as President of the McElderry Park Community Association, he has developed summer programming, youth mentoring, job training efforts and creating an outreach team.  He also successfully led the coordination and execution of the Kaboom Playground construction and basketball court.
"As a community leader your goal is to serve your community. You eat, sleep and dream community involvement and improvement. You are someone who is for the people and able to stand with the people in their most dire time of need."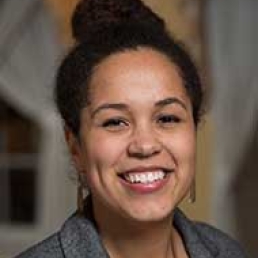 Elyse Preston
Elyse Preston currently serves as the Program Manager for Strong City Baltimore's 29th Street Community Center.  She is a committed advocate who leverages direct service, communication and strategic planning to advance organizations in achieving their mission and goals.  During her time as an undergraduate she founded the organization, "We Aspire: Young Women's Voices for Change," and participated in and lead a number of leadership training programs.  Through these positions she has extensive experience bringing together diverse groups to work on common issues. Elyse graduated from American University in 2015 with a B.A. in Communications and Social Advocacy.
"Community leadership involves awakening individuals to their own potential to create social change. Rather than emphasizing the importance of a strong, capable leader, community leadership focuses on the ability of all people to transform the conditions that create barriers in their lives."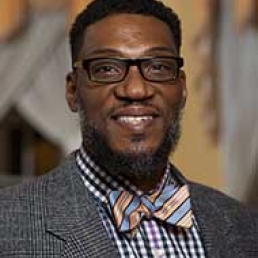 Kendrick Staley
Kendrick Staley is the Business Coordinator for The Baltimore Urban Leadership Foundation, also known as "The Door."  During his time with The Door they have successfully transferred 10 properties from Baltimore's Housing and Urban Development Office to their Project Lazarus Program.  He has also served in a volunteer role for the organization as the Director of the Sports Matters Program.  When not working with The Door, he is developing an independent program, Front Office Sports Academy. Kendrick has served on a number of Advisory Boards in Baltimore is a member of the Greater Baltimore Leadership Association.
"Community leadership is when individuals or groups who are members of a particular community lead the efforts to improve and develop that community."
Lashelle Stewart
Lashelle Stewart has over two decades of experience working with organizations who support individuals and families when they need it most.  She is currently the Interim Executive Director at Baltimore Healthy Start.  In this position, she not only provides leadership to her own team but also mentors state programs throughout the country as they develop their own Healthy Start programs.  Additionally, she is committed to the city of Baltimore and to addressing the health inequities that exist in this city.  Lashelle has a B.A. in Criminal Justice from Coppin State University and in 2016, received her MBA from the University of Maryland.
"Community leadership encompasses knowing the needs and/or wants of the community and developing strategies, partnerships and goals that help to achieve them."