Social Determinants Of Health Symposium: Artistic Expression

Social Determinants Of Health Symposium: Artistic Expression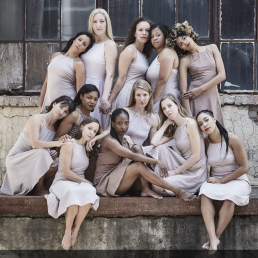 Full Circle Dance Company  
The centerpiece of Full Circle Dance Company's 2021 BRAVE season will be The Healing Project, a deeply collaborative work funded by a Creativity Grant from the Maryland State Arts Council. With Artistic Director Donna L. Jacobs and company member Shaela Davis providing choreographic leadership, this work for film explores the ways we are feeling and healing in the face of multiple challenges, including the pandemic and the crisis of racial inequality and police brutality. This large cast work features specially commissioned music by Baltimore-based recording artist Jazzo. It will be presented virtually in spring 2021, with additional live outdoor elements in early summer 2021.  
Full Circle Dance Company, under the direction of Donna L. Jacobs, is a multicultural professional ensemble that performs exciting choreography from a variety of modern dance traditions. Based in Baltimore, the company draws on the diverse backgrounds of its dancers and works in a collaborative spirit to create meaningful dance with universal appeal.
Founded in 2000, the company has developed a signature way of working that involves exploring a carefully selected theme for up to a year, commissioning work from multiple choreographers on that theme, creating opportunities to involve members of the community in the creative process, and presenting the new works on a single theme together to offer audiences varied perspectives on each topic.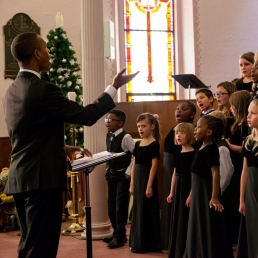 Baltimore Children's Choir
The Baltimore Children's Choir serves K-12th grade children in Baltimore City and its surrounding counties. Children in the Baltimore Children's Choir develop music literacy skills, gain self confidence through performance and build community through song.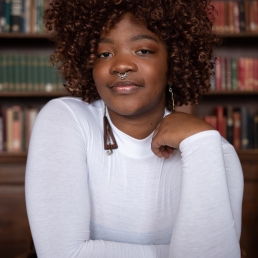 Najya Williams 
Born and raised in "Chocolate City," Najya A. Williams (she/her) is a writer and performer who is passionate about art, healing and equity. Najya has been featured in several online publications, including Black Youth Project, Black Girl in Om, Permission to Write, Miss Millennia Mag, and Healing Points. She released her debut poetry chapbook, Cotton, in August 2017, and has since released three original short films (BURN, ALL GRAY, and MORE LIFE) and a spoken word album (mad black woman). To learn more, you can connect with Najya via her website: najyawilliams.com.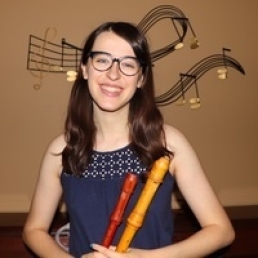 Peabody Institute of The Johns Hopkins University: Teresa Deskur
Pastor Gary Dittman has served at Amazing Grace for nearly 12 years.  The congregation is deeply connected to the community and responding to neighborhood challenges with community created solutions and resident leadership.  The congregation is also an institutional member of Charm City Land Trusts.  In 2000, community members, Amazing Grace, and the McElderry Park Community Association established Charm City Land Trusts to create a tool for community to control land use for both preservation and permanently affordable housing.  Since that time, CCLT has stewarded 18 lots used for greenspace, community gardens, a prayer labyrinth as well as community art.  Recently, the Land Trust has begun housing development and has completed two homes in McElderry Park.   CCLT was just awarded $750,000 from the Affordable Housing Trust Fund, which is administered by Baltimore Housing & Community Development.  Through this funding 9 additional permanently affordable Land Trusts homes will be created in McElderry Park and Broadway East.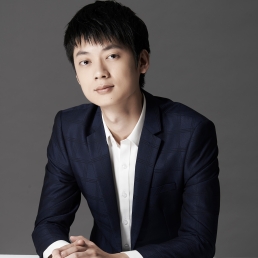 Peabody Institute of The Johns Hopkins University: Ching-Yi Lin
Ching-Yi Lin, who is currently pursuing the Doctoral of Musical Arts, Piano Performance at Peabody Conservatory.   He has been awarded numerous prizes in both regional and international competitions, such as the Young Artist Competition by Philharmonic Society of Arlington.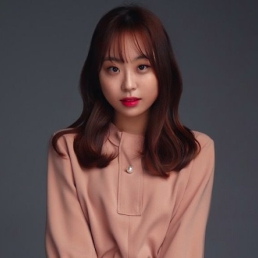 Peabody Institute of The Johns Hopkins University: Jiin Kim 
Korean pianist Jiin Kim performs with strong technical control as well as a refined sense of emotional expressivity. As a soloist, Jiin has won prizes in competitions including the winner of Harrison Winter Piano Competition, Korea Young Artist Competition, 3rd prize of Hong Kong-Asia Open Competition, 2nd prize of Korea Herald Piano Competition, Grand Prize of Uijeongbu Competition, and Seoul Arts Concurs. She was awarded Piano Excellence Scholarship and Academic Eminence Scholarships at Seoul National University.
Jiin has performed solo recitals throughout Europe and Korea. Her performances include appearances at Muiderslot in Holland, Musikhochschule Trossingen in Germany, Uijeongbu Arts Center, Flugel Hall, and Young Artist Concert in Seoul Arts High School.  Her first debut concert was as a concerto soloist with Orchestra Black performing Saint-Saens' Piano Concerto No. 2. She has also performed with the Yeoneum Festival Quartet. She started playing piano at the age of three, and quickly discovered a passion for sharing musical stories with audiences. After studying at Yewon School, Seoul Arts High School, Jiin Kim graduated summa cum laude from Seoul National University in 2019. She is currently pursuing her Master of Music degree at the Peabody Conservatory under the tutelage of Ellen Mack.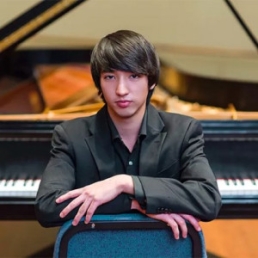 Peabody Institute of The Johns Hopkins University: Lior Willinger 
Lior Willinger who is currently pursuing the Doctor of Musical Arts degree at Peabody Conservatory performs as a solo and chamber artist in the US and abroad. At the age of 19, he made his New York concerto debut at Carnegie Hall.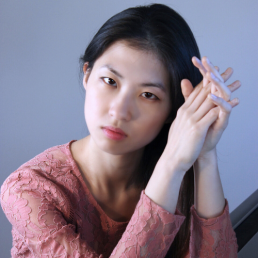 Peabody Institute of The Johns Hopkins University: Min Joo Yi
Min Joo Yi is currently pursuing a performance diploma with Yong-Hi Moon at Peabody Conservatory, where she also received her M.M. She holds an A.B. in Ecology & Evolutionary Biology and a music performance certificate from Princeton University. She won prizes in the 2019 Concours International Piano Campus (bronze medal), 2017 Young Artists Concert Series of Sarasota National Competition (fourth prize), 2013 Kosciuszko Foundation Chopin Competition (second prize), and the 2011 Schimmel USASU International Piano Competition (bronze medal). She also received the 2018 Leo B. Swinderman Prize, 2017 & 2018 Clara Ascherfeld Award, 2017 & 2018 Loraine Bernstein Memorial Fund, 2014- 2016 Princeton University Scheide Scholarship, 2013 CBC Spouses Heineken USA Performing Arts Scholarship, 2012 National YoungArts Foundation Merit Scholarship, 2010 Evelyn Lindblad Folland Endowment Fund Award, and 2010 Donna & Edwin Kornfeld Piano Scholarship.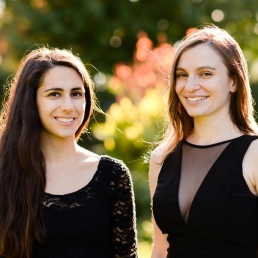 Peabody Institute of The Johns Hopkins University: Duo Sila feat. Amanda Damenand Christina Manceor
The Duo Sila are a dynamic and ambitious chamber music ensemble, based in Baltimore and is comprised of flutist Amanda Dame, who studied at Peabody Conservatory and Oberlin Conservatory, and percussionist Christina Manceor, who studied at Peabody Conservatory and the University of Michigan.