SOCIAL DETERMINANTS OF HEALTH SYMPOSIUM PANELISTS AND GUESTS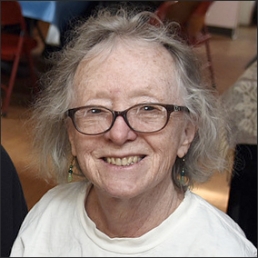 Willa Bickham
Willa Bickham is co-founder of Viva House, the home of Baltimore catholic workers.  Together with her husband, Brendan Walsh, she has worked with the poor for the past 50 years. In addition, Willa is a graduate of Johns Hopkins Nursing School and worked as a Pediatric Nurse Practitioner at Mercy Southern Health Center for 30 years. Currently, Willa lives and works with the Viva House Community at the Soup kitchen and Food Pantry. "The Long Loneliness in Baltimore: Stories Along the Way", co-authored with her husband Brendan, includes Willa's artwork.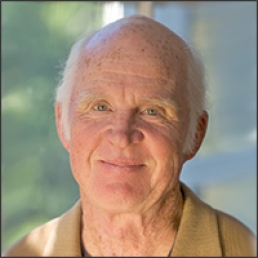 Taylor Branch
Taylor Branch is an author best known for his trilogy on the civil rights era, "America in the King Years". The first book, "Parting the Waters: America in the King Years, 1954-63", won the Pulitzer Prize and numerous other awards in 1989. Two successive volumes, "Pillar of Fire" (1998) and "At Canaan's Edge" (2006), remain in demand. Branch's 2009 memoir, "The Clinton Tapes: Wrestling History with the President", chronicles an eight-year project to gather a sitting president's oral history secretly on tape. His 2011 cover story for The Atlantic, "The Shame of College Sports," touched off continuing national debate. Branch's latest book is a short compilation, "The King Years: Historic Moments in the Civil Rights Movement" (2013). He served as executive producer for the HBO documentary "King in the Wilderness" (2018), which aired on April 2. Taylor Branch lives in Baltimore, Maryland.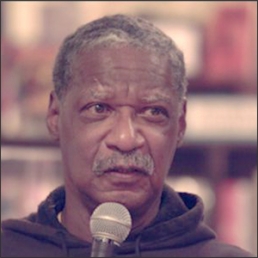 Marshall "Eddie" Conway
Marshall "Eddie" Conway is a former member of the Baltimore chapter of the Black Panther Party and was wrongfully convicted of murder in 1970 and served forty-three years in the Maryland prison system. During his incarceration, he played a leading role in a variety of prisoner support initiatives including the formation of the Maryland Chapter of the United Prisoner's Labor Union. As a member of the American Civil Liberties Union's Committee to Correct Prison Conditions, he participated in a successful class action lawsuit that reduced the prison population by 700 beds at the Maryland House of Corrections. In addition, he implemented several programs that enriched the lives of prisoners, including "To Say Their Own Words" and "Friend of a Friend". Eddie is the author of two books, "The Greatest Threat, The Black Panther Party and COINTELPRO" (iAMWE 2009) and "Marshall Law, The Life and Times of a Baltimore Black Panther" (AK Press, 2011). He has been a guest lecturer at universities and colleges across the nation, speaking on prisons and prison related issues, the history of the Black Panther party, community organizing, and the Counter-intelligence Program (COINTELPRO) of the FBI. Eddie currently works as an executive producer for The Real News Network.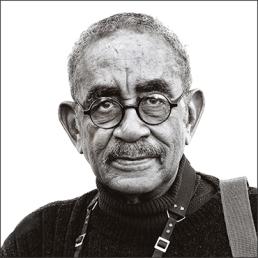 Robert Houston
Robert Houston is a photographer born in Baltimore, MD, who received his first camera at the age of four. By his fifth birthday, he knew the camera intimately. Although it took him another four years to get a roll of film to call his own, the camera had become his favorite possession and he was seldom without it. His youth was spent going to school, home chores, and just growing up in general. He became acutely aware of pictures and spent many pleasurable hours thumbing the pages of Life Magazine and National Geographic. He read every photography magazine and book on the market and began to develop his own style. Although his college degree is in Biology, his first love was always photography. After years of trial and error, confusion and success, he was able to get an assignment from the greatest news magazine of its time. Life Magazine was the epitome of photographic expertise and this was his moment. The photographs on display are from the "Resurrection City, City of Hope." Due to the death of Robert Kennedy, Life did not run any of these pictures but they are currently on view at the Smithsonian Museum of American History, Washington, D.C.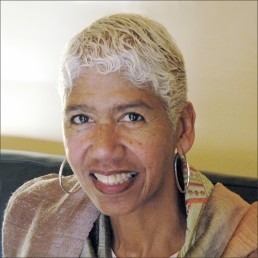 Ericka C. Huggins
Ericka C. Huggins is a Black Panther Party member, political prisoner, poet, and human rights advocate, who brings a legacy of spiritual practice and social justice activism to her work. For 38 years, Ericka has lectured and facilitated groups throughout the United States. She opens minds and hearts to an expanded view of humanity by turning participants to their family and work relationships. She values non-verbal communication and observes the room insightfully. Ericka has supported thousands of people in dialogue about the importance of human rights, whole child education, family reunification, diversity, and inclusion in the work place and restorative practices as a tool for social change. As a speaker and facilitator, Ericka intentionally invites the voices of people who are underrepresented into conversation. She holds a compassionate space for awareness and accountability.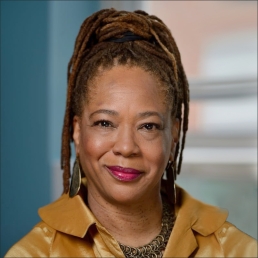 Katrina Bell McDonald
Katrina Bell McDonald is an associate professor of Sociology and co-director of the Center for Africana Studies, in addition, she has served as the associate dean of Multicultural Affairs at the Johns Hopkins University. She became tenured in the spring of 2006, the second black female to ever be awarded tenure in the School of Arts and Sciences or the School of Engineering. Her first book is "Embracing Sisterhood: Class, Identity, and Contemporary Black Women" (Rowman & Littlefield, 2007), and her second book, "Marriage in Black: The Pursuit of Married Life among Native Blacks, African immigrants, and Caribbean Immigrants in the United States" (co-authored with Caitlin Cross-Barnet), will be released by Routledge early in March 2018. Her next project is titled "Reparations for Black Bodies Oppressed by War and Slavery: Namibia and Black America." It will culminate in a documentary film comparing the history of the racist and inhumane treatment of both peoples and the pursuit of reparations and national monument removing in both countries.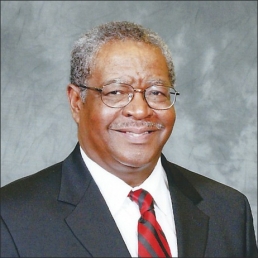 Bishop Douglas I. Miles
Bishop Douglas I. Miles is a native Baltimorean, who has been in ministry since 1967. For 15 years he served as pastor of Brown's Memorial Baptist Church in Baltimore. The church established the first homeless shelter with accommodations for women and their children in the city. He served as pastor of Greenwoood C.M.E. church in Memphis, TN from 1988-92. During this time, membership grew from 89 active members to well over 800. He is the organizer of Koinonia Baptist Church in Baltimore and under his leadership the church has initiated a number of innovative ministries including an after-school initiative called Project Safe Haven, a juvenile alternative sentencing program called the Neighborhood Evening Reporting Center and a program for women recovering from addiction called the House of Tabitha. Bishop Miles has served twice as president of the Interdenominational Ministerial Alliance and as a clergy co-chair of Baltimoreans United in Leadership Development (BUILD). He has served as second vice-president of Mission Baltimore and is the co-founder of the Baltimore Interfaith Coalition. In addition, he is a national award-winning columnist with the Afro-American newspaper. He has preached and lectured throughout the world lastly serving as Jellicoe Preacher at Oxford University in England and is published in a book of sermons entitled "Living in Hell." Bishop Miles is a graduate of Johns Hopkins University (1970), St. Mary's Seminary (M.A. Theology- 1984), and Wesley Theological Seminary (D. Min. – 2000). He was awarded an honorary Doctor of Divinity from Virginia Seminary and College. He is married to the former Rosanna White, the proud father of two sons – Harvey and Dante and grandfather of five.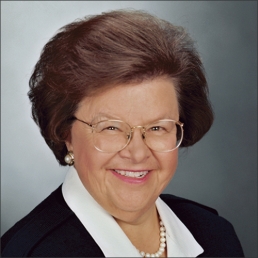 The Honorable Barbara A. Mikulski
The Honorable Barbara A. Mikulski, United States Senator (Ret.), is a Homewood professor of Public Policy at Johns Hopkins University. She began her career as a social worker in Baltimore determined to make a difference in her community.That determination led her to becoming the first Democratic woman elected to the Senate in her own right and the longest serving woman in the history of the United States Congress. A tenacious advocate, she's stated that it's not about how long you serve, but how well you serve. In 2015, she was awarded the Presidential Medal of Freedom by President Obama. Currently a Professor at Johns Hopkins, she speaks nationally on issues of leadership, innovation, and women's empowerment.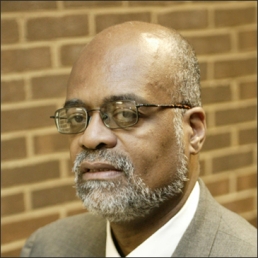 Ralph Eugene Moore, Jr.
Ralph Eugene Moore, Jr. is a community advocate and GED prep instructor born in Baltimore City in the Sandtown-Winchester neighborhood of West Baltimore. He was admitted to Johns Hopkins University in the fall of 1970 and graduated in 1974 with a degree in Social and Behavioral Sciences. He taught at Loyola High School for two years, and was then assistant to the chaplain at JHU for two years. He was married in February of 2002 to Dana Petersen Moore, the Deputy City Solicitor of Baltimore. They live in Charles Village. Their daughters are Zahra J. Moore, whose son's name is Xander Moore and Nia S. Moore, whose daughter is Sylena Christian. Moore currently teaches pre-GED students part-time at the Healthy Start Center in the Middle East neighborhood of Baltimore. He enjoys his family, politics, civil rights history, movies, reading and all things Motown, especially the Temptations. In fact, he hopes to be recruited by the Temptations one day.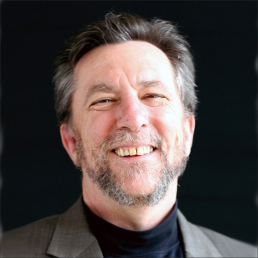 Marc Steiner
Marc Steiner is the President and CEO for the Center for Emerging Media. From the time he began work as a civil rights organizer at age 14, Marc Steiner has dedicated his life to issues of human rights and social justice. Early in his career he worked with at-risk youth using counseling and theatre techniques and he taught theatre for 10 years at the Baltimore School for the Arts. The Marc Steiner Show began broadcasting on Baltimore's NPR airwaves in 2003 and since then Steiner has become one of Maryland's most recognized voices and gained national acclaim for his insightful style of interviewing. In 2007 he won a Peabody Award, the most distinguished honor in broadcast media. Steiner was the visionary force behind the founding of WYPR and he also founded Center for Emerging Media, a non-profit media production company with a mission to showcase new voices, tell stories that need to be told, and use the media to help heal our world.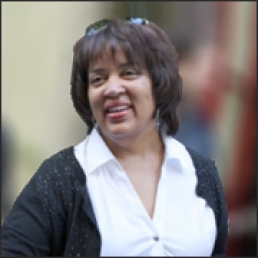 Dominque Demetrea Stevenson
Dominque Demetrea Stevenson is currently the director of the American Friends Service Committee – a Friend of a Friend program in Baltimore, Maryland. She coordinates prisoner run mentoring projects in several Maryland prisons, and one federal institution. The program, a Friend of a Friend, helps foster healing, and connects young men with prison mentors who help them develop the skills necessary to navigate violent situations, and prepare for a successful return to their communities. Ms. Stevenson is the co-author of "Marshall Law: The Life and Times of a Baltimore Black Panther", and has written a novel, "Blues Before Sunrise". Dominque currently resides in Baltimore, Maryland.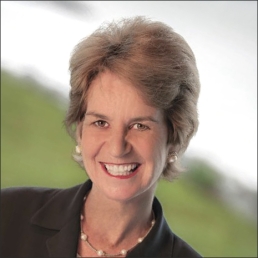 Kathleen Kennedy Townsend
Kathleen Kennedy Townsend is an American attorney and author and the eldest child of Robert and Ethel Kennedy. Ms. Townsend is now championing reform of our retirement system. She was the first woman Lieutenant Governor of Maryland serving from 1995 to 2003. Prior to being elected Lt. Governor, Ms. Kennedy Townsend served as Deputy Assistant Attorney General of the United States. Her advocacy for service learning made Maryland the first state to institute service as a high school graduation requirement.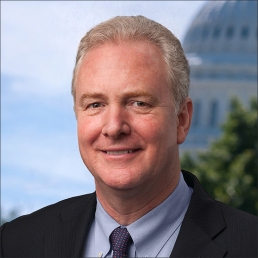 The Honorable Chris Van Hollen
The Honorable Chris Van Hollen, United States Senator, is committed to fighting every day to ensure that our state and our country live up to their full promise of equal rights, equal justice, and equal opportunity. Senator Van Hollen believes that every child deserves the opportunity to pursue their dreams and benefit from a quality education, and that anyone willing to work hard should be able to find a good job.  That's why his top priorities include creating more and better jobs, strengthening small businesses, and increasing educational and job training opportunities for individuals of all ages and in every community. Senator Van Hollen started his time in public service as a member of the Maryland State Legislature, where he became known as a tenacious advocate for everyday Marylanders and someone who was unafraid to take on powerful special interests on behalf of working people.  In 2002, he was elected to represent Maryland's 8th Congressional District. In the House of Representatives, he served as a member of the Democratic leadership and was elected by his colleagues to be the Ranking Member of the House Budget Committee and protect vital interests like Social Security and Medicare. Chris Van Hollen is a graduate of Swarthmore College, the John F. Kennedy School of Public Policy at Harvard University, and Georgetown University Law Center where he attended night school.  He and his wife, Katherine Wilkens, are the proud parents of three children, Anna (26), Nicholas (25), and Alexander (21).
Brendan Walsh
Brendan Walsh is a co-founder of Viva House, a catholic worker house of hospitality and resistance.  Founded in 1968, the house has provided temporary housing for homeless women and children and served as a soup kitchen and food pantry in South West Baltimore.  This year, 2018, is Viva House's 50th anniversary. Additionally, Viva House was a center for nonviolent resistance to the Vietnam War. Brendan was a conscientious objector to the war and, together with his wife, Willa was deeply involved with resistance to the draft.  They worked closely with the Baltimore 4 and the Catonsville 9 draft board actions and subsequent trials in Baltimore. Recently, Brendan co-authored a book, "The Long Loneliness in Baltimore: Stories Along the Way", with Willa Bickham. The book recounts their experiences of half a century on the streets of Baltimore.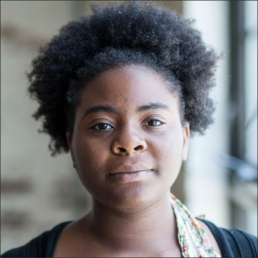 Destiny Watford
Destiny Watford is a 2016 North America Goldman Prize Winner, who fought alongside our community to stop the nation's largest trash-burning incinerator from being built in our neighborhood, now she continues to fight for her community's future by creating a community land trust to perform truly democratic community-driven development in her neighborhood.  
BALTIMORE SCHOOL FOR THE ARTS STUDENTS
The Baltimore School for the Arts Chorus The Baltimore School for the Arts Chorus has been wowing audiences with its sublime, passionate music since its founding in 1980. Under the baton of Conductor Dr. Mark Hardy, the Chorus has performed with leading institutions such as the Baltimore Symphony Orchestra, the Baltimore Lyric Opera, and the Johns Hopkins University Orchestra. The Chorus, comprised of both vocal and instrumental students from the school's music department, has performed at inaugurations for mayors and governors, the statehouse in Annapolis, the Kennedy Center, and before First Lady Michelle Obama. Hailed by The Baltimore Sun as "one of the city's prime assets," they have made appearances on local and national TV, as well as at key events in the City of Baltimore.
Dew More Baltimore Youth Poetry Team is a national award winning youth program that engages youth between the ages of 13-19 who live in or around Baltimore City and are passionate about writing, performing, and advocating for change in their community. The team is led by published authors and award winning professional writers, is developed from the national best practices of Positive Youth Development, and is dedicated to using poetry to develop youth's emotional, cognitive, and social skills. The team is selected from a youth poetry slam, which is open to all youth poets that are interested. Head coach, Slangston Hughes, selects the top 6 poets from this slam to create the Baltimore Youth Poetry Team. Every year, the program sends a group of talented youth poets to the largest international youth poetry slam festival, Brave New Voices.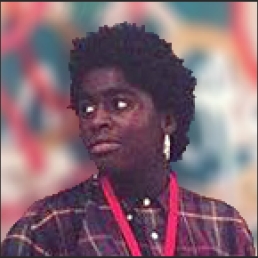 Adjoa Baidoo
Adjoa Baidoo is a first year poet with Baltimore City Youth Poetry Team and says it has already been a life changing experience. In a contest against nearly 100 other poets, she was one of ten finalists in the Hyperbole 2018 Youth Poetry Slam. She currently is a sophomore at Towson High School, where she studies Law and Public Policy, participates in theatre and marching band, and is currently trying to establish a writing workshop for queer students of color to express themselves openly without fear of ridicule from others. In her free time Adjoa also loves to play the piano and put together outfits for impossibly specific scenarios.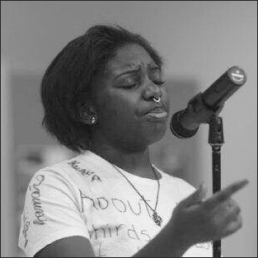 Keyma Flight
Keyma Flight is an avid poetry performer and activist not only in school, but the community as well. She has used the power of her voice to speak up against injustices—from school budget cuts to the power in a black voice. She has also placed 2nd in the 2017 Hyperbole slam and is acclaimed across Baltimore as a well-spoken young lady who intends to change the future of her home and hopefully America.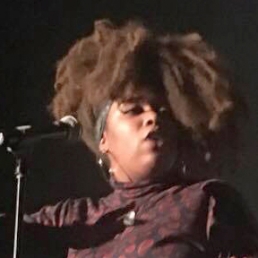 Deleicea Greene
Deleicea Greene uses her time and space to write poetry and experience what nature has to offer her. She was born with concrete feelings dipped in the tears of spock, meaning she can feel pain but she refuses to let it break her. Writing is a healing process that allows her to evolve as a person and poet. Without poetry she probably would have dropped out of school. Poetry has offered a home she never thought she could have.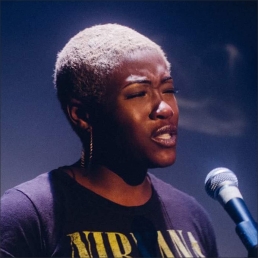 Kraileani Summer Knights
Kraileani Summer Knights, also known as Summer Knights, took a leap of faith when joining her high school poetry club. In five years she has been on a four time, Louder Than a Bomb, winning team, leading her team to two victories. In 2016, she and her team became Brave New Voices Grand Slam Champions, her performance in a group poem named "Firing Squad" has acquired over 50,000 views. Now, Ms. Knight is co-captain of the Baltimore Citywide Youth Poetry Team. While accompanying Jacob Mayberry, also known as Black Chakra, she teaches her former poetry club the art of writing, preforming, slamming, and becoming better people.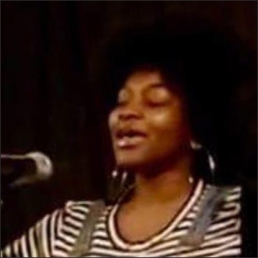 Maren Wright-Kerr
Maren Wright-Kerr, also known as Lovey, is currently the 2018 Hyperbole poetry slam champion, after competing against 70 youth poets for the title. This is her second year as a member of the Baltimore City Youth Poetry Team. She attends Carver Center for Arts and Technology as an acting major and is a Maya Baraka Writers Institute alum. Maren was chosen to be a part of her school's teacher-student equity team, enforcing respect and consideration for students of color in her high school hallways. When she is not meticulously picking her fro out, you could find her painting, acting, or writing up a storm. Her social media handle on Instagram and Twitter is @afr0delic.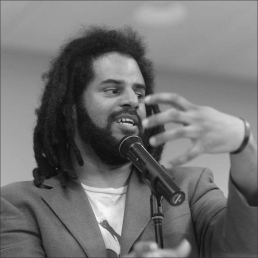 Slangston Hughes
Slangston Hughes, also known as Victor Frantz Rodgers II, is a National Slam Champion based out of Baltimore, Maryland and a decorated performer that has won many competitions and awards across the country. He also gives back to the community as the Director of Youth Poetry at Dew More Baltimore and lead coach of the world champion Baltimore City Youth Poetry Team. He was the first ever Word War Grand Slam champion in 2008 (Baltimore) and the 2010 Baltimore Crown Awards "Poet of the Year" recipient. Slangton's work has been published in the Poets' America anthology via the Kratz Creative Writing Center, in addition to publishing his first collaborative literary work "Writers' Alchemy" with prosaist Devlon E. Waddell as part of E.M.B.O.D.Y.  In addition, he is the founder of Speak Out: Slammageddon and was a member of the Slammageddon Baltimore slam team that won the 2016 National Poetry Slam and 2017 Southern Fried Regional. He has released a collection of his poetry "Slanguage Arts & Griot Glimpses", which chronicles his poetic evolution in a manner where both the political and personal merge.