*Due to the COVID-19 Pandemic, the 2020 training for the Bunting Neighborhood Leadership Program was put on pause. Our 2020 Fellows will be joining the 2021 cohort, you can learn more about them here.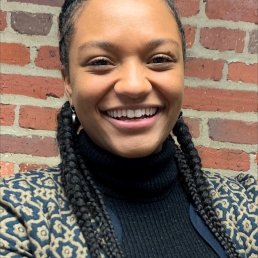 Perri Carroll
Perri Carroll is an advocate, provoking educator, public health professional, and an amateur cook who loves using the power of food to bring people together. She received her Masters of Public Health at the University of Maryland School of Medicine. She is currently the senior wellness specialist and a project coordinator in the Growth and Nutrition Division at the University of Maryland School of Medicine. She helps to implement wellness policies at the school level and train teachers to promote healthy behaviors so students can become better learners and live their healthiest lives. She wants to help make the healthy choice the easy choice. Prior to working in the field of school wellness, she worked with the immigrant and refugee community in Baltimore at the International Rescue Committee. She created a Youth Orientation Program to help prepare youth for their first year in a new school. She has a strong passion for helping the immigrant community feel at home in Baltimore and believes in creating an inclusive community for all people living in the city. Perri promotes this vision in her work as Board President of the Julie Community Center, a center that fosters neighborhood pride and self-determination by providing support and resources that promote health, and social and economic wellbeing.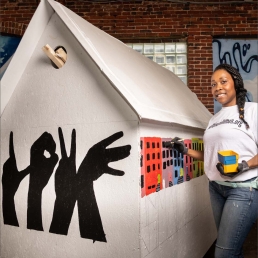 LaQuida Chancey 
LaQuida Chancey is an experienced real estate investor, entrepreneur, IT manager, and owner of Xavier Estates, LLC, a full service real estate company. In February of 2018, LaQuida started Smalltimore Homes, an affordable housing nonprofit and sustainable living initiative focusing on enhancing community living and improving existing neighborhoods for the benefit of the people already living there. Smalltimore Homes' accomplishes this by offering transitional housing through micro-shelters and permanent housing through tiny homes.  Smalltimore Homes creates alternative ownership opportunities and hosts monthly free financial literacy workshops for community members. The mission of Smalltimore Homes is to provide those living below the poverty level, specifically those experiencing homelessness, with transitional community housing in the form of micro shelter and tiny home solutions. Local community partners would provide families with individualized supportive wrap around services, while Smalltimore Homes focuses on the housing solutions. These solutions are customized to their target population's living situations and wrap around needs as far as the size of the structure, their length of stay and their required services on their journey to permanent housing. Ultimately the goal is to help their target population to obtain AND maintain affordable housing. Their ownership programs, bi-monthly financial intelligence programs and monthly micro-shelter volunteer building activities are a catalyst to help community members reach their goals and fulfill their potential. LaQuida holds a Bachelor of Science in Computer Science with a Mathematics minor from Spelman College.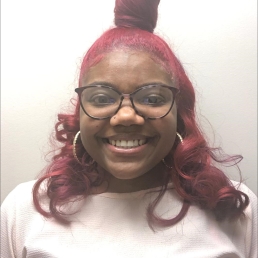 Alexis J. Covington
Alexis J. Covington is the project manager for B'more for Healthy Babies at Family League of Baltimore and a reproductive health advocate for women of color. Alexis holds a Bachelor's degree in Sociology from Morgan State University. In her current role, she educates and empowers moms in need so they can expect healthier pregnancies, safer deliveries, healthier babies, and healthier futures. She also works closely with the H.O.P.E. Project, a home visiting program that provides grief support for women who have experienced a pregnancy or infancy loss. At an early age she was taught the importance of community and knew that she must play an intricate role in ensuring that her community thrives. After experiencing a traumatic loss, she became deeply invested in raising awareness about pregnancy and infancy in her community. She has dedicated a large part of her early career to raising awareness and advocating for policies that improve healthcare access for pregnant women. Her personal and professional experiences have taught her a great deal about maternal and child health and she envisions using her knowledge to better her community.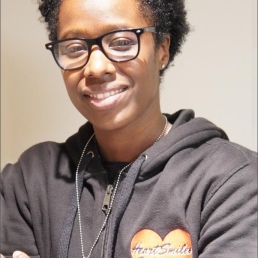 Joni Holifield 
Joni Holifield is a west Baltimore native who found greater purpose in life through the tragic death of Freddie Gray and the violent riots that followed. Joni spent most of her career in a leadership capacity working for one of the world's largest communication companies. Being a product of west Baltimore and understanding that her work ethic and attitude was the reason she was able to lift herself from poverty, Joni become angry and frustrated witnessing youth destroy their own communities as a response to Freddie Gray. She took an extreme leap of faith retiring herself from her corporate job and starting the grassroot organization lovingly known as HeartSmiles. With no knowledge of non-profits, youth engagement, community work, etc. Joni took on the challenge to equip youth with the necessary skills, access, and opportunity they would need to find success on their own terms. Fast forward 4 1\2 years later and HeartSmiles is now a well-known safe haven and community hub for youth all across the city looking to get more out of life. HeartSmiles was primarily funded by Joni's leadership consulting business but is now backed by others who believe in the HeartSmiles mission such as Bloomberg Philanthropies and The Johns Hopkins Bloomberg School of Public Health, Center of Adolescent Health. Follow the HeartSmiles journey on Instagram @HeartSmilesMD.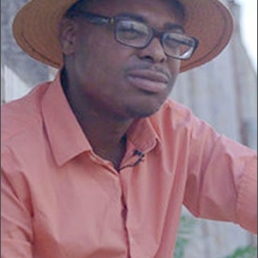 Lamontre Randall
Lamontre Randall is a well accomplished social construct visionary from Baltimore, Maryland. Randall graduated with a bachelor's degree in Criminal Justice with a minor in Asian American Studies from the University of Maryland, College Park. Due to his active work within the academic community, he was honored by the University of Maryland School System as its 2015 Diversity Champion and Unsung Hero. In addition to his awards, his work in the community has been featured on The Steve Harvey Show as well as publications such as Elite Daily, The Baltimore Sun, and The Diamondback. Currently, he is the Co-founder of The BeMore Group, a consulting firm that is focused on providing innovative solutions for nonprofits, for-profits, and government agencies in low-income communities. The firm assists these organizations in becoming more efficient in bringing resources and solutions to its constituents and clients. The BeMore Group's finest component, however, is as a mentoring group for boys and young men in Baltimore City. He was also elected as chair of The Baltimore Police Youth Advisory Board, using his passion to assist in bridging the gap between the Baltimore City Police Department and the local community. Randall has devoted his career towards bridging the gap between those who've been given the resources to succeed and the unfortunate who have been locked out because he believes "We Are Stronger When We Strive to BeMore Together".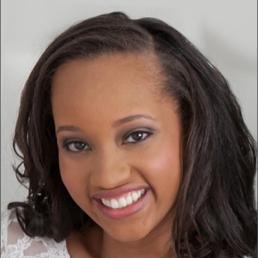 Atiya Wells
Atiya Wells was born and raised in Newark, New Jersey, and moved to Baltimore City to earn her nursing degree. Atiya is currently a pediatric nurse and nature educator. Her love for nature began during a spontaneous hike in Western Maryland. As a pediatric nurse, caring for children unable to go outside, she was determined to ensure her own children spent time outdoors as much as possible. While attending outdoor education workshops and classes, she noticed a lack of both diversity in leadership and cultural relevance in many nature-based programs.  She has since dedicated her free time to fostering nature connection in urban environments and creating equitable access to nature. She is the Founder/Executive Director of Backyard Basecamp, Inc., an organization geared toward connecting Baltimore's residents to wildlife in the city. She is also the driving force behind BLISS Meadows, an innovative social justice project creating equitable access to green space and fresh produce in her Frankford neighborhood. The BLISS Meadows team stewards 10 acres of land in Northeast Baltimore with the mission to re-connect Black, Indigenous, and People of Color (BIPOC), to their nature-connected history and culture.