Social Determinants Of Health Symposium Speakers 2021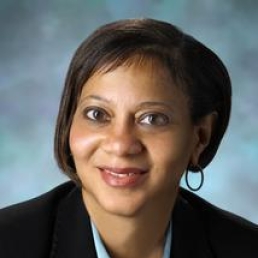 Dr. Lisa Cooper
Dr. Lisa Cooper is the James F. Fries Professor of Medicine and Bloomberg Distinguished Professor of Equity in Health and Health at Johns Hopkins University School of Medicine, School of Nursing, and Bloomberg School of Public Health. A general internist, social epidemiologist, and health services researcher, she studies how racism and socioeconomic factors shape patient care and health outcomes, how patients can become more activated in improving their health and how health systems can partner with communities to help populations with complex medical and social needs achieve health equity. Dr. Cooper founded and currently directs The Johns Hopkins Center for Health Equity, where she and her transdisciplinary team implement clinical trials, identifying interventions that alleviate racial and income disparities in social determinants and health outcomes and translating these interventions into practice and policy changes and community health benefits. The Center has developed an active and engaged community advisory board, trained over 100 health equity researchers, and shared influential new knowledge through published research papers, expert testimony at federal level, and numerous presentations, interviews, and media articles. Dr. Cooper currently leads projects in the that investigate whether system improvements and team-based care models can help reduce disparities in chronic conditions such as hypertension, diabetes, and depression. Dr. Cooper is a 2007 MacArthur Fellow and an elected member of the National Academy of Medicine. She is also the author of the forthcoming book, "Why Are Health Disparities Everyone's Problem?" (Johns Hopkins University Press, June 2021).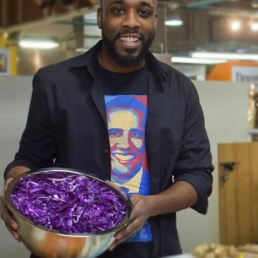 Brandin Bowden, MS
Brandin Bowden, MS,  is a real food enthusiast with a passion for nutrition and cooking education.  His background inspires a holistic approach to health and wellness, centered around experiences with community. Bowden has developed and evaluated impactful community programs for youth, families and medical students throughout Baltimore.  Brandin believes and shares that strengthening your relationship with food can be a radical act of self care.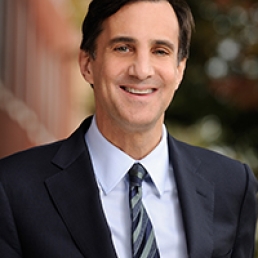 President Ronald J. Daniels
President Ronald J. Daniels has served as the 14th president of Johns Hopkins University since 2009.  Under his leadership, Johns Hopkins continues its preeminence in education, patient care, and innovative discovery, and has received more competitively allocated federal research funding than any other university in the country for more than 38 years. 
A law and economics scholar, Daniels is the author or co-author of seven books and dozens of scholarly articles on the intersections of law, economics, development, and public policy in areas such as corporate and securities law, social and economic regulation, and the role of law and legal institutions in promoting third-world development. He chaired a congressionally mandated National Academies of Sciences, Engineering, and Medicine commission whose 2018 final report addressed the challenges confronting postdoctoral students and young faculty members in the life sciences.
Daniels is a fellow of the American Academy of Arts & Sciences and the American Philosophical Society. He received a Carnegie Corporation of New York Academic Leadership Award in 2015 and was named a member of the Order of Canada in 2016. Before coming to Johns Hopkins, he was provost and professor of law at the University of Pennsylvania and dean and James M. Tory Professor of Law at the University of Toronto.
Daniels earned an LLM from Yale University in 1988 and a JD in 1986 from the University of Toronto, where he served as co–editor-in-chief of the law review. He received a BA from the University of Toronto in 1982, graduating with high distinction. He has been visiting professor and Coca-Cola World Fellow at Yale Law School and John M. Olin Visiting Fellow at Cornell Law School.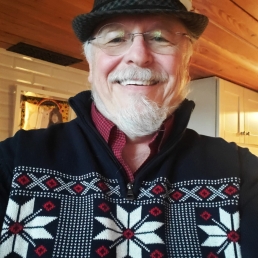 Pastor Gary Dittman
Pastor Gary Dittman has served at Amazing Grace for nearly 12 years.  The congregation is deeply connected to the community and responding to neighborhood challenges with community created solutions and resident leadership.  The congregation is also an institutional member of Charm City Land Trusts.  In 2000, community members, Amazing Grace, and the McElderry Park Community Association established Charm City Land Trusts to create a tool for community to control land use for both preservation and permanently affordable housing.  Since that time, CCLT has stewarded 18 lots used for greenspace, community gardens, a prayer labyrinth as well as community art.  Recently, the Land Trust has begun housing development and has completed two homes in McElderry Park.   CCLT was just awarded $750,000 from the Affordable Housing Trust Fund, which is administered by Baltimore Housing & Community Development.  Through this funding 9 additional permanently affordable Land Trusts homes will be created in McElderry Park and Broadway East. 
Dr. Sunil Kumar
Dr. Sunil Kumar took office as the 15th provost of The Johns Hopkins University on September 1, 2016. In this role, Dr. Kumar is the chief academic officer and second-ranking member of the senior administration, responsible for promoting and coordinating the university's teaching and research mission. He oversees the university's nine schools as well as several interdisciplinary programs and academic centers.
Provost Kumar previously served as Dean of the University of Chicago's Booth School of Business, as well as the George Pratt Shultz Professor of Operations Management. During his tenure at Chicago, Dr. Kumar concentrated on broadening and strengthening the intellectual footprint of the business school, including expanding the faculty, supporting increasingly diverse student aspirations, and expanding the reach of the school's programs. He also focused on forging stronger relationships with alumni and disseminating the school's intellectual capital more effectively.
Born in India, Dr. Kumar received a Master of Engineering degree in computer science and automation from the Indian Institute of Science in Bangalore and a Bachelor of Engineering degree from Mangalore University in Surathkal. He earned a PhD in electrical engineering from the University of Illinois at Urbana-Champaign.
Employment and Health (Economic Justice):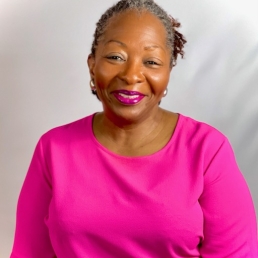 Reverend Debra Hickman
Reverend Debra Hickman is the Co-founder and CEO of Sisters Together And Reaching, Inc. (STAR) – a Faith/Community-based 501c(3)organization whose mission is to "Advocate and provide optimal health and wellness to underserved and at risk minority communities in a holistic and faith centered environment." She holds a Masters of Divinity Degree from The Samuel DeWitt Proctor School of Theology on the campus of Virginia Union University. She currently serves on the National Black Women's HIV/AIDS Network, the Johns Hopkins Health Disparities Center as Community Co-Chair on the following, Johns Hopkins Center for AIDS Research and Johns Hopkins Urban Health Institute's Community University Collaborating Council. Rev. Hickman was a consultant to the Centers for Disease Control and Prevention (CDC) and selected to be among the first 40 CDC Leadership Scholars. She was a two-time appointee by the White House Secretary of Health and Human Service Office to serve on the CDC Health Resource Services Administration Advisory Board.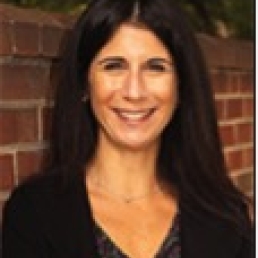 Sara Gold
Professor Sara Gold directs the Medical-Legal Partnership Clinic at the University of Maryland Carey School of Law where she supervises law students representing low-income clients living with or affected by HIV in a range of civil legal matters including family law, public benefits, advance care planning, and employment. Prior to joining the faculty at the Law School, Professor Gold was Pro Bono Manager at the law firm of Howrey LLP in Washington, D.C., a Visiting Professor in the Domestic Violence Clinic at Georgetown University Law Center, Acting Deputy of the Family Services Division of the D.C. Office of the Attorney General, and Section Chief and trial attorney in the D.C. Office of the Attorney General's Child Protection Section. From 1994-1998, Professor Gold was an associate at the law firm of Winston & Strawn in New York where she practiced employment law.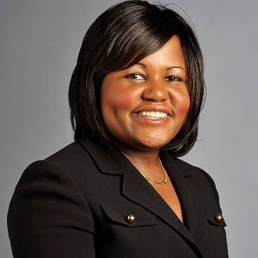 Alicia Wilson
Alicia Wilson is the Vice President for Office of Economic Development at Johns Hopkins University & Johns Hopkins Health System in Baltimore, Maryland.  She leads a core team driving Johns Hopkins' strategy and initiatives as an anchor institution in and around Baltimore, and elevating and expanding the institution's' commitment to the city through investments in economic and neighborhood development, health care, and education.  Prior to joining Hopkins, Wilson served as Senior Vice President of Impact Investments and Senior Legal Counsel for the Port Covington Development Team, where she was instrumental in securing a $660 million TIF for the $5.5 billion redevelopment.  She also was a partner at the law firm Gordon Feinblatt for eight years.  She actively  works  with  charitable  organizations  and was  recently  elected  as  Chair  of  the  CollegeBound Foundation and, as  such,  serves  as  the  first  CollegeBound  Foundation  alumnus,  first  woman, first  African American  and  youngest  Board Chair  in the  30-year  history  of  the  organization. Wilson holds  an undergraduate  degree  in Political  Science  from  the  University  of  Maryland Baltimore County, and a  Juris  Doctor  from  the  University  of  Maryland Francis  King  Carey  School  of  Law.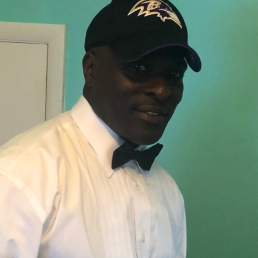 Terrell Williams
Terrell Williams received a bachelor's degree in Government Public Policy from the University of Baltimore, a master's in special and elementary education and post certification in administration and supervision from the College of Notre Dame of Maryland.  A prior retail executive for twenty years and an educator in the Baltimore City School system as Pride coordinator, which is a structured program inside the school system that helped the most violent students with emotional disabilities. He was also an adjunct professor at The Johns Hopkins University with Teach for America. Terrell is currently an associate organizer with BUILD (Baltimoreans United In Leadership Development), and co-director of TurnAround Tuesday a jobs movement that seek living wage employment for under-employed and returning citizens while developing civic leaders.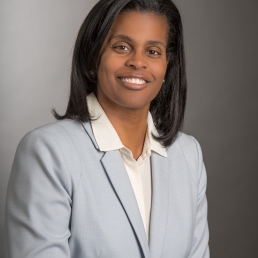 Dr. Sonja Brookins Santelises
Throughout her career, Dr. Sonja Brookins Santelises has dedicated herself to the achievement of excellence in urban education. She is now in her second term as Chief Executive Officer of Baltimore City Public Schools (City Schools), to which she was first appointed on July 1, 2016. Dr. Santelises had previously served as Chief Academic Officer for City Schools from 2010-2013. Prior to returning to Baltimore, she served for three years as vice president for K-12 policy and practice at The Education Trust, a national nonprofit organization focused on closing the achievement gap experienced disproportionately by students of color from low- income families. 
Dr. Santelises is a Phi Beta Kappa graduate of Brown University.  She holds a Master of Arts degree in education administration from Columbia University and a Doctor of Education in administration, planning and social policy from Harvard University. She has lived in Baltimore with her husband and three daughters since 2010.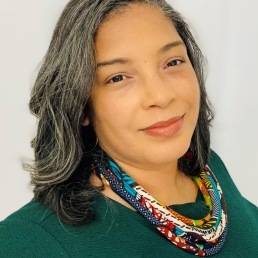 Khalilah Slater Harrington
As Family League's Chief Programming Officer, Khalilah Slater Harrington guides the overall strategy of organizational programming, leveraging her deep knowledge of education, collective impact, program administration and operations. Khalilah joined Family League's leadership team as Senior Director of Youth Initiatives in January 2017. She brings over 15 years' experience in the nonprofit sector to this new role.
Prior to joining Family League, Khalilah was Program Manager for the Bainum Family Foundation in Bethesda, Maryland, where she developed comprehensive strategies to establish outcomes that support educational programs and projects that assist children from early childhood through post-secondary school.
Khalilah previously worked with a variety of organizations in Cincinnati, Ohio, including Cincinnati Public Schools, The KnowledgeWorks Foundation, and The Urban League of Greater Cincinnati, managing and directing youth-serving programs, developing community partnerships, and enhancing summer learning opportunities for students at low-performing schools. Her hands-on experience in Community Schools is an asset to Family League as its commitment to implementing the strategy here in Baltimore continues to grow.
Khalilah holds a bachelor's degree in English Literature and a master's degree in Education from the University of Cincinnati. She is quite enamored with her husband, Pickett, and their daughter, Addison, and son, Alexander.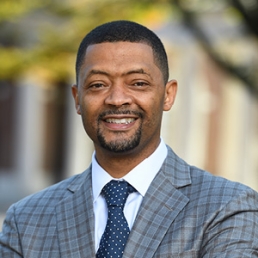 Odis Johnson Jr., PhD
Odis Johnson Jr., PhD, is a Bloomberg Distinguished Professor at Johns Hopkins University, where he has faculty appointments in the Department of Health Policy and Management at the Bloomberg School of Public Health, the School of Education as Executive Director of the Center for Safe and Healthy Schools, and in the Department of Sociology at the Krieger School of Arts and Sciences. He also directs the Institute in Critical Quantitative, Computational, and Mixed Methodologies (ICQCM). Odis Johnson previously served as a faculty member at Washington University in St. Louis, and chaired the African American Studies Department at the University of Maryland. His work on the interrelated topics of neighborhoods, social policy, and race have been funded by the National Science Foundation, National Institutes of Health, William T. Grant Foundation, and the Spencer Foundation. Odis Johnson's work and ideas about social change have been featured in prominent media outlets, including the Oprah Magazine, Christian Science Monitor, CNN, The Washington Post, MSNBC, NPR, Teen Vogue, The Associated Press, Vox, The New Yorker, The New York Times, NBC News, The Chicago Tribune, SiriusXM, and a variety of international and local news outlets.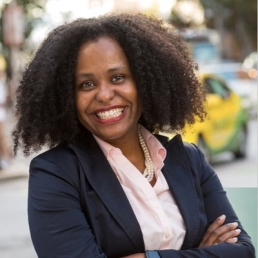 Dr. Vanya Jones
As an associate director of the Urban Health Institute, Dr. Vanya Jones leads efforts to mobilize resources in support of promising strategies to achieve substantial gains in the health and well-being of Baltimore residents. In addition to her role with UHI Dr. Jones works at the nexus of research and practice to reduce injuries by applying social and behavioral science theories and research methods to create, implement, and evaluate behavior change programs. Her program of research and practice activities addresses both unintentional and intentional injuries among vulnerable populations of children, adolescents, and older adults. She has specific expertise in older driver research, youth development and violence prevention, and child injury prevention.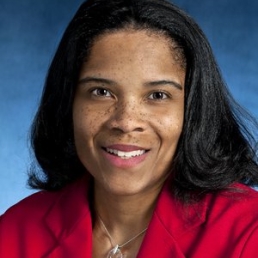 Dr. Deidra Crews
Dr. Deidra Crews is a Professor of Medicine in the Division of Nephrology at the Johns Hopkins University School of Medicine.  She holds faculty appointments with the School of Nursing, the Welch Center for Prevention, Epidemiology and Clinical Research, the Center on Aging and Health, and the Center for Health Equity, where she is Associate Director for Research Development.  Her research program aims to advance equity in kidney disease and hypertension outcomes by focusing on social drivers of health inequities. She has a particular interest in healthy food access and its impact on kidney health, and is currently leading an NIH-funded dietary intervention trial for African Americans with hypertension and kidney disease.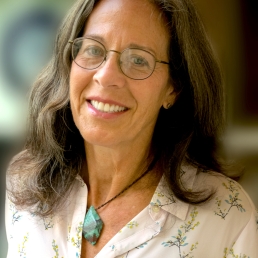 Arlene Dalcin
Arlene Dalcin is a nutritionist in clinical research with a focus on preventing and treating obesity and hypertension. Over the past 25 years she has helped design and implement several lifestyle intervention trials that tested strategies for blood pressure reduction through dietary change [e.g. Trials of Hypertension Prevention] and weight management [e.g. POWER]. She has worked with a variety of population groups including the elderly [TONE], patients with severe mental illness [IDEAL], cancer survivors [BCS and SPIRIT], pregnant women [Healthy for Two] and African-Americans [Project RedChip and 5 Plus Nuts and Beans]. As a Motivational Interviewing practitioner and trainer, she is interested in tailoring and testing practical, patient-centered interventions which empower people to make their desired health-behavior changes. Most recently she has been partnering with organizations to implement programs aimed at the prevention and treatment of multiple patient cardiovascular disease risk factors.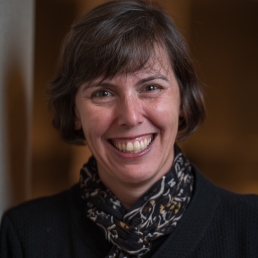 Holly Freishtat
Holly Freishtat is an experienced Food Policy Director with 20-year track record developing and implementing food system policies and programs. Ms. Freishtat is Baltimore City's first Food Policy Director and is the Chief of Food Policy & Planning Division in the Department of Planning. She created and oversees the Baltimore Food Policy Initiative (BFPI) with the goal to address food system policy and to build an equitable and resilient urban food system.  
Freishtat received the 2016 Medallion for Meritorious Service Award by former Mayor Stephanie Rawlings-Blake and was honored as one of Maryland Daily Record's Top 100 women in Maryland. The Baltimore Food Policy Initiative was recognized internationally with the highest award for their implementation of the Milan Urban Food Policy Pact on World Food Day 2016. 
Freishtat has a Masters of Science from Tufts University in Applied Nutrition: Agriculture, Food and The Environment, a Bachelor of Science from University of Vermont in Nutrition.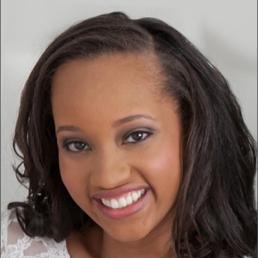 Atiya Wells
Atiya Wells is a pediatric nurse, outdoor educator,  and the Founder/Executive Director of Backyard Basecamp, Inc.  - a nonprofit with a mission to  (re)connect Black, Indigenous, and People of Color to land and nature. While  learning more about our natural world, she often noticed that she could count  the number of Black people in the room on one hand.  Diving into research and  history, she learned that ancestral wounding and historical trauma are key  players to the lack of diversity in nature-based programming. She has since dedicated her time to slowly (re)introducing her community to nature by starting  in their own backyards and eventually embarking on a journey into the many  wild spaces across Baltimore.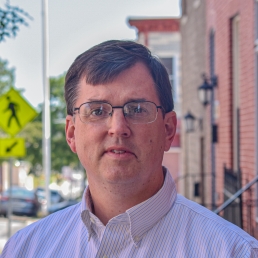 Sean Closkey
Sean Closkey is the founding President of ReBUILD Metro and has guided ReBUILD's 15-year evolution from a concept for community-driven stabilization into one of the foremost nonprofit housing developers and community change agents in the Baltimore region. Mr. Closkey has overseen the conceptualization, capitalization, and implementation of all of ReBUILD's community planning and development activity in East Baltimore, including the creation of over 400 total housing units, the rehabilitation and reoccupation of over 200 formerly abandoned homes, and the consolidation of over 120 vacant lots as maintained open space.  
Prior to founding ReBUILD, Mr. Closkey has served as Director of the New Jersey Housing and Mortgage Finance Agency, where he created and implemented of New Jersey's $2.5 billion Smart Growth Housing Policy, and served as Executive Director of St. Joseph's Carpenter Society in Camden, NJ from 1993-2002.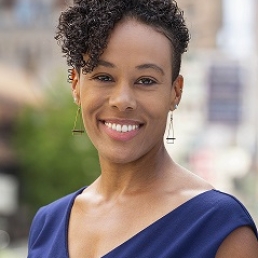 Adria Crutchfield
Adria Crutchfield is an affordable housing and community development leader with public service experience that spans federal, state, and local government legislative and executive branches. Since February 2019, she has served as the Executive Director of the Baltimore Regional Housing Partnership, dedicated to helping families escape poverty through access to high-quality housing in areas with strong schools, low crime, and ample job opportunities.
Immediately prior to joining BRHP, Adria served as Chief of Staff at the New York City Department of Buildings where she advised the Commissioner on the administration and execution of agency priorities including organizational restructuring, improving the safety of construction sites, and the Mayor's goals to develop affordable housing; support small businesses; and build a more sustainable, and equitable City. Adria is a graduate of Washington University in St. Louis where she studied architecture and American University where she earned her master's in public policy. She is a proud alum of Coro Leadership New York.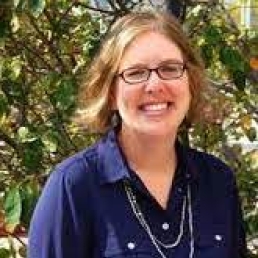 Amy Petkovsek
Amy Petkovsek, Esq., is the Deputy Chief Counsel at Maryland Legal Aid. Amy oversees innovative and zealous civil legal advocacy efforts across Maryland, including the development of the Community Lawyering Initiative. Prior to this position, she served as MLA's Director of Advocacy for Training and Pro Bono for 5 years, and represented children for 7 years in MLA's child advocacy practice. Her career started as an appellate law clerk for the Honorable Sally D. Adkins.  Amy is active in the Maryland State Bar Association and the Bar Association for Baltimore City, and is a board member for Moveable Feast and the University of Maryland Francis King Carey School of Law Alumni. She received the Maryland Legal Services Corporation's Rising Star Award, The Daily Record's "20 in their Twenties" and Leadership in the Law awards, the MLA Diane Kinslow Memorial Award, and is a Fellow in the Maryland Bar Foundation.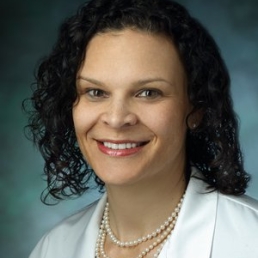 Dr. Rachel Thornton
As an associate director for the Urban Health Institute, Dr. Rachel Thornton leads efforts to promote dialogue, understanding, and trust among practitioners, researchers, educators, scholars, community leaders, advocates, and residents to create pathways to health, well-being, and social justice in Baltimore. She is associate professor at Johns Hopkins School of Medicine in the Department of Pediatrics with a joint appointment in the Bloomberg School of Public Health in the Department of Health, Behavior, and Society. She serves as associate director for Policy for the Johns Hopkins Center for Health Equity and associate medical director for Pediatric Managed Care in the Office of Johns Hopkins Physicians where she works to advance healthcare system transformation that is responsive to advancing health equity and improving the health of children and families. A practicing primary care pediatrician, she studies the impacts of social and behavioral factors on child health and health equity and the impacts of non-health sector policies on child health and family well-being. Her research has been spotlighted by the Centers for Disease Control and Prevention and is published in leading medical, policy and public health journals.